Mrs Margaret Boateng Sekyere
Mrs Margaret Boateng Sekyere is the Chair of the Board of Directors for Societe Generale Ghana since October 2020.
Mrs Sekyere's immediate post-graduate work experience from 1985 to 1992 in Public Accounting and Mortgage Banking in the USA, and at Price Waterhouse in Ghana as a Management Consultant with special focus on Financial Management Reviews and Assessments of donor funding to public sector institutions. Mrs. Sekyere holds BBA (Accounting, 1985) and MBA (1987) degrees from Howard University in Washington, D.C.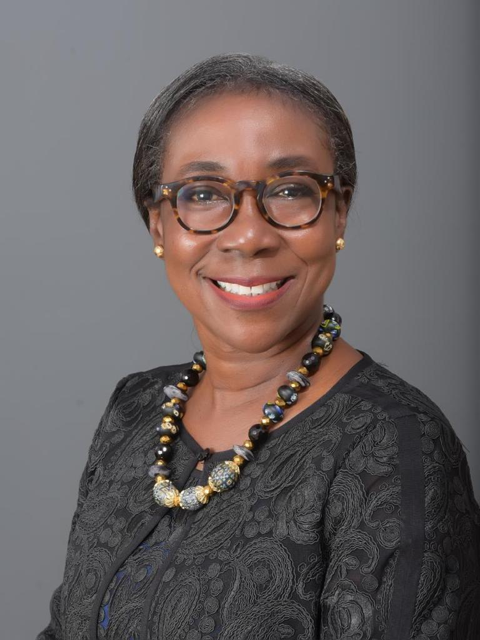 BRIEF PROFILE ON MRS MARGARET BOATENG SEKYERE
Mrs Sekyere has over thirty years working experience in the private and public sectors in the areas of financial and human resource management, project management, and public sector reforms.
As a precursor to her public sector reform role in Ghana, Mrs Sekyere was recruited by the Government of Sierra Leone to manage a five-year Public Sector Program funded by the World Bank from 1992 to 1997.
From 1998 to 2003, she served as the Senior Resource Management Officer of the World Bank Office in Ghana. She managed administrative services and the accounting team, together with staff training, systems backup and replacement planning. Additionally, she played a key role in the coaching and development of newly recruited resource management staff for the World Bank Country Offices in South Africa, Uganda, Zimbabwe, Malawi, Nigeria, Ethiopia, and Kenya.
Between 2004 and 2007; Mrs Sekyere played a key role in major public sector reform initiatives in Ghana under the Leadership of the Senior Minister and the Minister for Public Sector Reforms. Her key accomplishment was in the preparatory arrangements for the Government of Ghana (GoG) to obtain approval from the Board of Directors of the United States Millennium Challenge Corporation (MCC) for approximately USD 547million for GoG's anti-poverty campaign. 
From 2013 to 2018, as a Licensed Investment Advisory Representative of Ghana's Securities and Exchange Commission, Mrs Sekyere was the Executive Director of Finance & Administration at Belstar Capital Limited. Her key role was to ensure full compliance to all financial regulatory matters. Immediately before Belstar, she was for five years a partner in Oak Partners Limited, an asset management company that specialized in financial solutions to the real estate industry.