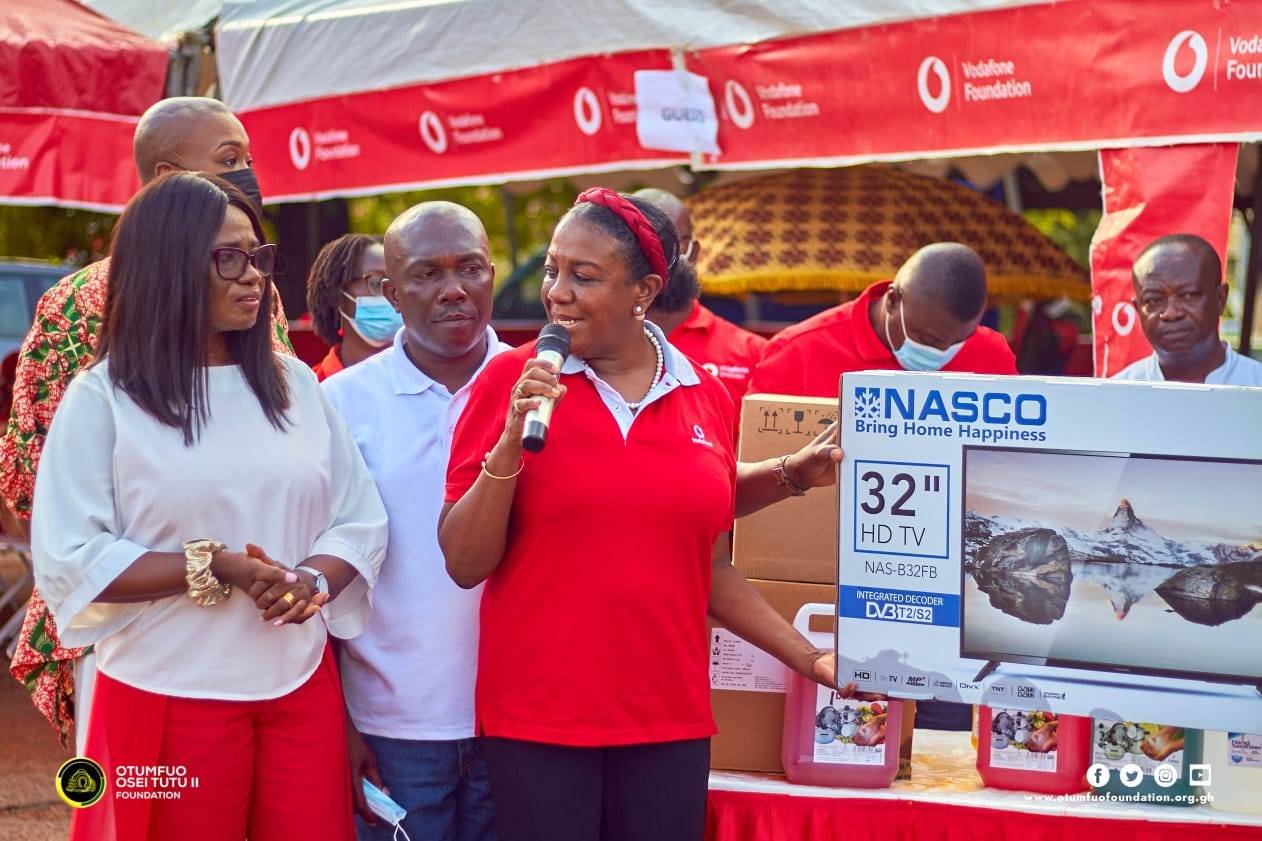 Full 4
otumfuo osei tutu ii foundation
Otumfuo Osei Tutu II wishes you a blessed 2023
Full 1
The Otumfuo Osei Tutu II Foundation Makes a ₵64,505 Worth of Donation to Kofiase M/A Basic School

Full 2
Otumfuo Osei Tutu II Foundation & Vodafone Ghana Foundation, #BoaAsanteman2022 Initiative
Full 3
Lady Julia Osei Tutu Grants Debt Relief To 26 Patients At KATH
Welcome to the Otumfuo Osei Tutu II Foundation
we are harnessing the power of innovation to accelerate development and transformation in africa
The Otumfuo Osei Tutu II Foundation seeks to improve the lives of Ghanaians by implementing the ideals, values and visions of its patron, the Asantehene and the Asante Kingdom, using this medium to accelerate the transformation of Africa.
The foundation is working under five broad thematic areas, which are in line with the achievement of aspects of Sustainable Development Goals (SDGs), GPRS II and NEPAD goals respectively. These development agendas have the ultimate aim of empowering and building the capabilities of the people to sustain their livelihoods and also enhance their well-being.
Your acts of generosity make it possible to touch and transform the lives of many across the country
Here are some of the projects being undertaken by the foundation.